UK News
UK threat of unilateral action over Northern Ireland could 'nix' Brexit settlement, EU ambassador warns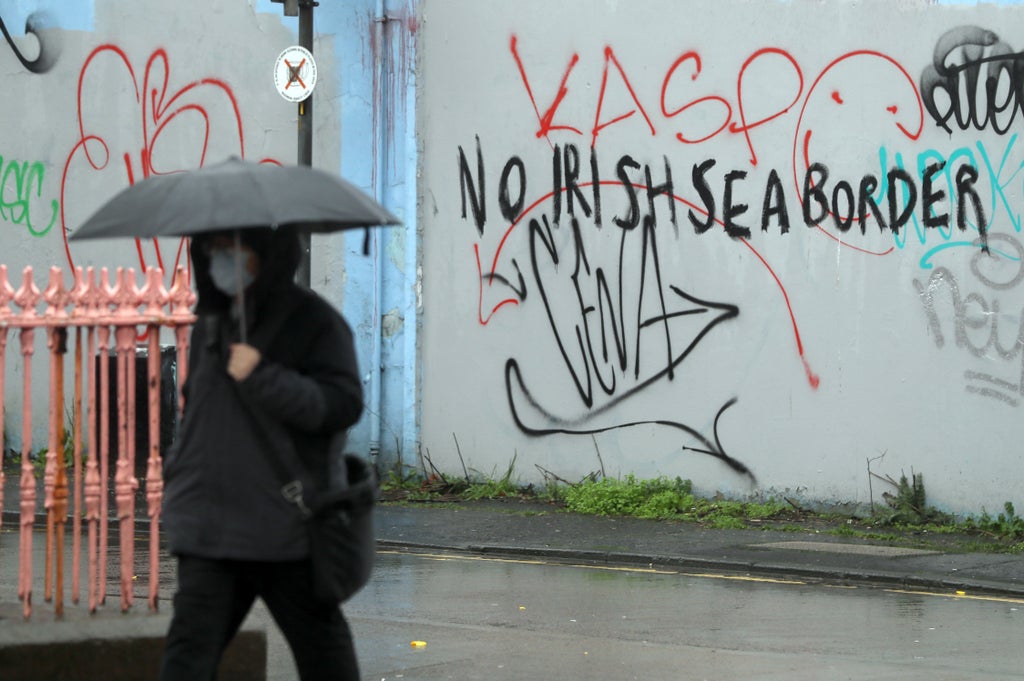 The EU's Brexit negotiators have been given a agency instruction from the 27 member states that there might be no change of their mandate and no renegotiation of the Northern Ireland Protocol, Brussels' ambassador to London has revealed.
João Vale de Almeida mentioned no "credible alternative" to the protocol had been recognized and warned that unilateral UK action to override it could "nix" the settlement altogether.
Foreign secretary Liz Truss is asking for extra flexibility from European Commission vice-president Maroš Šefčovič over British calls for to chop checks on items coming into Northern Ireland, with the threat of laws to unilaterally override the protocol if UK calls for will not be met.
But in a meeting of EU ambassadors final night time, there was unanimous opposition to any change to the directions given by the member states to Mr Šefčovič, which permit him solely to search for technical enhancements throughout the phrases of the deal struck by Boris Johnson in 2019.
Speaking at a Westminster lunch in the present day, Mr Vale de Almeida mentioned: "It's not very reassuring to go into a negotiation where you are presented with two options – either negotiation or unilateral action to override the treaty."
Echoing Mr Johnson's declare that he wished to "fix not nix" the protocol, the ambassador mentioned: "This is not the best way to fix, this is rather a way maybe to nix. If we want to fix it – which is what we want, and I understand that that is what the government wants as well – we need to create a better atmosphere."
Mr Vale de Almeida mentioned that Brussels has "low levels of trust" within the UK following this week's announcement of deliberate laws by Ms Truss, which he mentioned appeared to "ignore" the options which have been provided by the EU over the previous year.
"We were told that we should get a new mandate," he mentioned. "But I can tell you very clearly, what the member states are telling us is very simple – You don't need a (new) mandate and even if you ask for one you will not get one.
"This is what we got from our member states and this is our starting point in telling our British friends that we believe we have put on the table… the potential of those proposals is not yet exhausted. There is untapped potential in those proposals for us to find the solutions, provided that we are focused on finding solutions."
He warned that Brussels will reply firmly if the UK presses forward with the proposed laws – which might not solely ease customs checks however breach Northern Ireland's position within the single market by eradicating the function of European judges and giving Westminster new powers over taxes and subsidies.
"Unilateral calls for unilateral," he mentioned. "Action calls for reaction. Is that what we want? An escalation around Northern Ireland at this present point in time? I don't think so.
"So my call on all of us is to contribute to creating the right atmosphere for the talks to continue. And you can be sure of our openness and availability to do exactly that if the political mood on the British side is there as well."