UK News
Workers 'not ready' to return to 'busy offices' as lockdown set to ease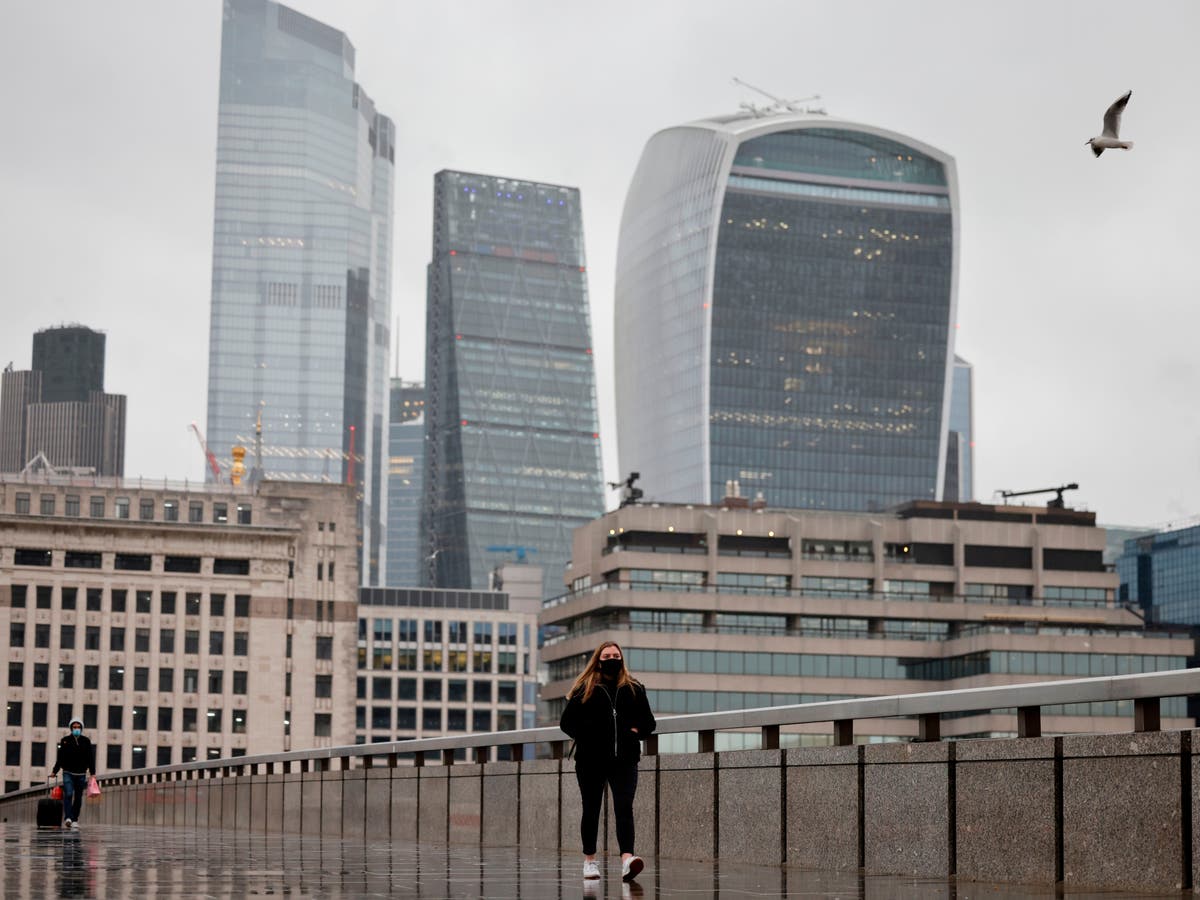 Workers set to return to workplaces when stay-home restrictions ease have stated they discover the prospect "stressful" and "pointless," with one evaluating the attainable menace of Covid in shared work areas to a "grenade waiting to go off".
Boris Johnson's roadmap out of lockdown, introduced final month, specified working from house ought to "continue wherever possible" a minimum of till indoor social distancing measures had been considerably relaxed – no sooner than 17 May – or scrapped altogether after 20 June.
The prospect of widespread home-working coming to an finish has fuelled debate over the way forward for employment practices.
A City determine claimed Monday folks had been "tired of working from home" and needed to get again to their workplaces as quickly as attainable.
Howard Dawber, head of technique at Canary Wharf Group, instructed BBC Radio 4's Today programme: "We've got to the point where there is a lot of fatigue out there … people are really missing that opportunity to collaborate with and just see their friends in the office … to go and get a good coffee at lunchtime and to do all the life admin things you can do in a city centre."
His remarks had been rapidly condemned on Twitter, with dozens of individuals suggesing the "ignorant commercial property owner" had "no idea what anyone wants or feels comfortable with".
"Absolutely no one I know wants to return to the office five days a week," one man, Joel Baccas, wrote on the social media platform. Another consumer, Catherine Edwards, suggested she was "more tired of the pandemic part of working from home during a pandemic".
Saurav Dutt, an writer and business marketing consultant in London, instructed The Independent it will be inconceivable to navigate crowds of individuals – and belief everybody is continuous to be as cautious as attainable when guidelines change.
"Consultancy means meeting with many stakeholders, many meetings, different rooms, lots of dialogue and interaction. I just can't be confident how strictly others will adhere to good hygiene and be mindful of guidance in those buildings," he stated.
"We've seen a lack of common sense and good practice during lockdown, why would the stressful environment of the office and public transport help to eliminate it?"
Mr Dutt stated returning to work ought to solely occur "in a phased, logical manner that is genuinely bilateral and consultative", although he admitted that's unlikely.
"I can see a Pandora's box waiting to be opened where we will be rushed in and penalised for wanting that flexibility to work part at home, part in an office by right, regardless of how incredibly productive we might have been working from home beforehand."
The Trades Union Congress (TUC) stated employees' rights had already been jeopardised throughout lockdown after its analysis, published last month, indicated one in 5 folks had been nonetheless going into workplaces for both half or all of their working week regardless of having the ability to do their jobs from house.
"The government must crackdown on bosses who force staff into the office when they can work from home. This is a clear breach of the guidance and is putting workers and communities at risk of infection," TUC basic secretary Frances O'Grady stated.
"People who find themselves in this situation should have the right to trigger a spot check by the Health and Safety Executive – and employers found to be breaking the law should be fined."
She added: "It's time to end the foot-dragging approach to enforcement that has characterised workplace safety in this pandemic."
Office employee Stuart Grimshaw, who lives in Sheffield, advised coronavirus had proven that the areas had been typically pointless for an enormous variety of folks pressured to go into them each day.
"I'm much more happy working from home and always have been," he instructed The Independent. "I appreciate as a software consultant I'm able to work like that and I realise not everyone can, but the pandemic has shown that many office jobs don't require the whole company to be lumped in to one cramped office."
The prime minister dismissed claims that working from house may turn out to be 'the new normal' final week. Speaking at a digital rail business convention, he stated "in a few short months" the UK's economic system would reopen and "British people will be consumed once again with their desire for the genuine face-to-face meeting that makes all the difference to the deal".
But efficiency administration professional Amira Kohler, who's head of efficiency and alter at Clear Review, stated the "key to a company's success in 2021" will probably be to "ensure employees feel supported and are managed effectively whilst working remotely".
"Going back to the office may be welcomed by some but others may feel just fine working from home," she stated.
"Ultimately, flexibility will be key here as a one size fits all approach will not work."