UK News
Keir Starmer hit by shadow cabinet resignation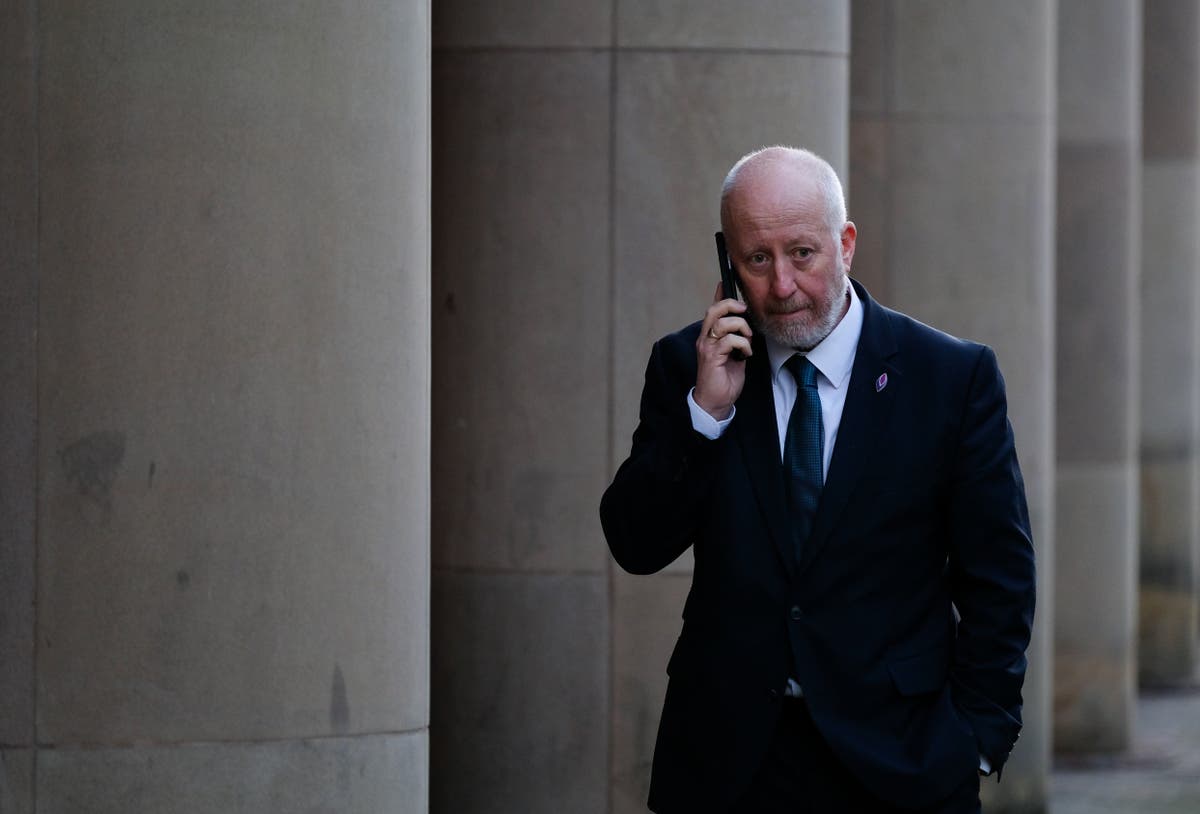 Keir Starmer has been hit by a shadow cabinet resignation in the course of his social gathering convention after a row with one among his high staff over minimal wage coverage.
Andy McDonald, the shadow secretary of state for employment rights, mentioned on Monday afternoon his position on Sir Keir's was "untenable" and that he might now not work for the social gathering chief.
In his resignation letter Mr McDonald mentioned Sir Keir's office had "instructed" him "to go into a meeting to argue against a National Minimum Wage of £15 an hour and against Statutory Sick Pay at the living wage".
Mr McDonald mentioned this was "something I could not do".
The resignation is a blow for the Labour chief who hoped to show the web page on a row with the social gathering's left wing that characterised the primary a part of the convention.
Sir Keir kicked off the convention with a defeat on plans to finish one member one vote for Labour management elections, however narrowly handed various adjustments to Labour guidelines that can make it tougher for MPs with much less assist from their colleagues to get on the poll.
During negotiations with commerce unions over the rule adjustments Sir Keir was reportedly taken to job by union leaders for not backing a £15 minimal wage.
The social gathering says it desires a £10 minimal wage at the least, round a £1 improve from the present £8.91, although the present rate might have already risen nearer to that degree by the subsequent common election.
In his resignation letter, Mr McDonald continued: "After many months of a pandemic when we made commitments to stand by key workers, I cannot now look those same workers in the eye and tell them they are not worth a wage that is enough to live on, or that they don't deserve security when they are ill.
"We live in a time when the people of this country have a renewed awareness of how important the work done by millions of low-paid workers truly is. To have the Labour Party, the party of working people, fail to realise that is a bitter blow.
"I joined your frontbench team on the basis of the pledges that you made in the leadership campaign to bring about unity within the party and maintain our commitment to socialist policies.
"After eighteen months of your leadership, our movement is more divided than ever and the pledges that you made to the membership are not being honoured. This is just the latest of many.
"I am immensely proud of the work my team has done to produce Labour's Employment Rights Green Paper, which was unveiled earlier this week. I will continue working with comrades across the movement to ensure that this agenda is delivered.
"I look forward to being free to fight for the working people of this country from the backbenches."
More follows…