UK News
Celebrities back campaign for Covid Memorial Day and 'essential' monument on Whitehall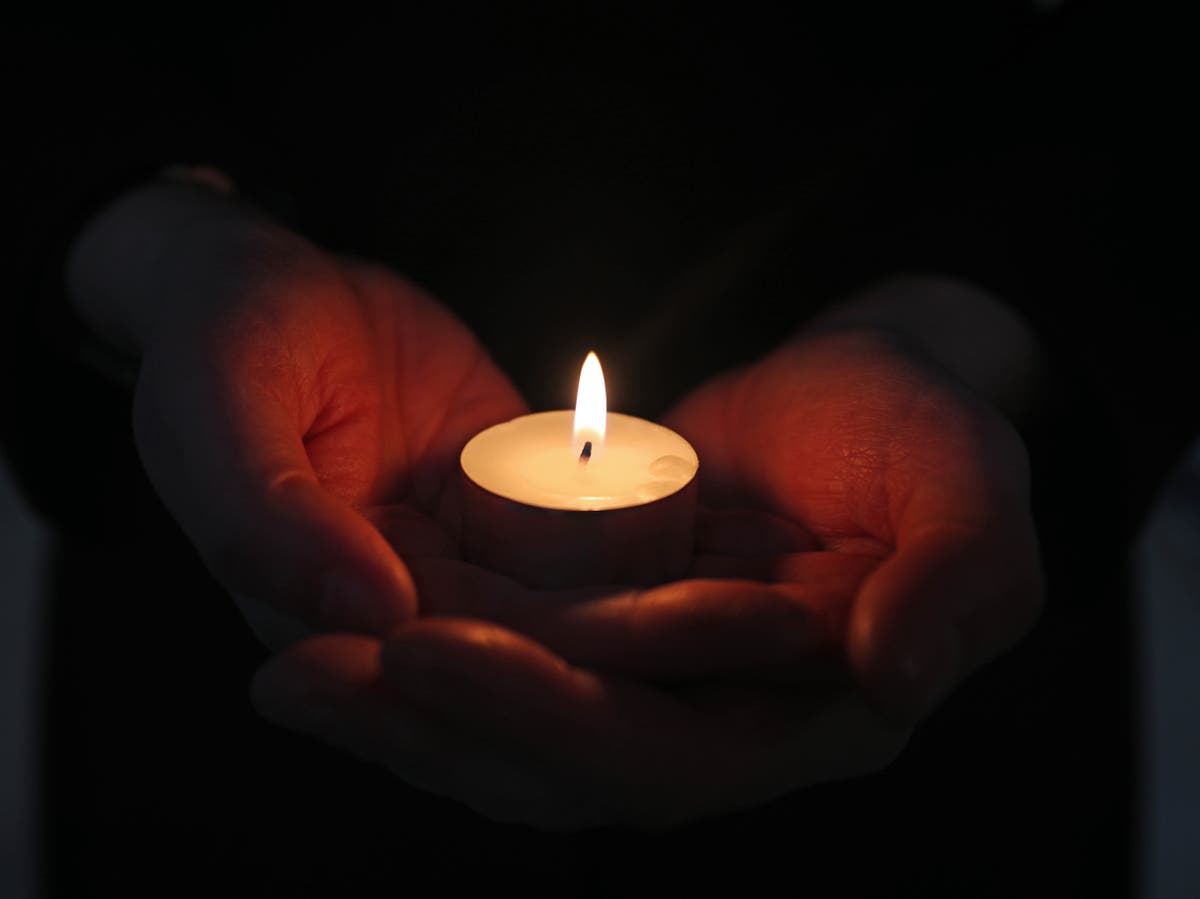 A campaign calling for the federal government to formally recognise 23 March as a 'Covid Memorial Day' has obtained assist from quite a few celebrities.
According to campaigning organisation March for Change, colleges, workplaces and all public venues throughout the nation ought to observe a minute's silence every year from 23 March 2022 onwards.
The group can be calling for a Covid Memorial Monument to be constructed on Whitehall the place the general public can lay wreaths every year. It launched its campaign on the day the UK marked the anniversary of the primary nationwide coronavirus lockdown.
Celebrities supporting the campaign embrace poet and kids's creator Michael Rosen, historian and tv presenter Dan Snow, and actor and creator Emma Kennedy.
Mr Rosen, who resides with lengthy Covid, stated the lack of "well over a 100,000 people" was a "disaster".
"Tens of thousands of families, friends and loved ones of those who died will always live with the memory of what has happened. Tens of thousands more are living with Long Covid and this in turn affects the lives of thousands more," he stated.
"It is essential that we have a space or place and time to remember and reflect on this tragedy."
Ms Kennedy added: "We have lost so many people to this terrible disease, not only here in the UK, but worldwide. Covid has hit our disabled, our BAME community and our elderly disproportionately and left many suffering the debilitating effects of Long Covid."
Meanwhile, Mr Snow stated the nation "cannot afford to forget those we lost, those who served and what we learned".
The campaign can be backed by organisations and unions representing NHS and frontline employees, together with the British Medical Association, the Royal College of Nursing, Community Integrated Care, GMB Union, Local Government Association and the National Association of Schoolmasters Union of Women Teachers.
50 MPs and friends from throughout political events additionally wrote a letter to Boris Johnson urging him to back the initiative.
The prime minister stated on Tuesday a everlasting memorial to the victims of Covid-19 will probably be constructed "at the right moment".
Mr Johnson informed a Downing Street press convention: "At the right moment we will come together as a country to build a fitting and a permanent memorial to the loved ones we've lost and to commemorate this whole period.
"For month after month, our collective fight against coronavirus was like fighting in the dark against a callous and invisible enemy until science helped us to turn the lights on and gain the upper hand."
Lib Dem MP Layla Moran, who chairs the all-party parliamentary group on coronavirus, welcomed his pledge and stated: "We are reassured to hear that the Prime Minister has already endorsed our calls for a permanent memorial for all the lives lost to the pandemic," the Lib Dem MP stated.
"The London memorial must also be a permanent reminder of the sacrifice made by all key workers who got the UK through this crisis. The only fitting place for it is on Whitehall, where wreaths can be laid.
"We will now launch our public consultation on the design of the monument, to ensure that the British public is at the centre of the memorialisation of the pandemic."