Business
Ex-Post Office chief quoted retailer boardroom roles and Church of England ministry Business News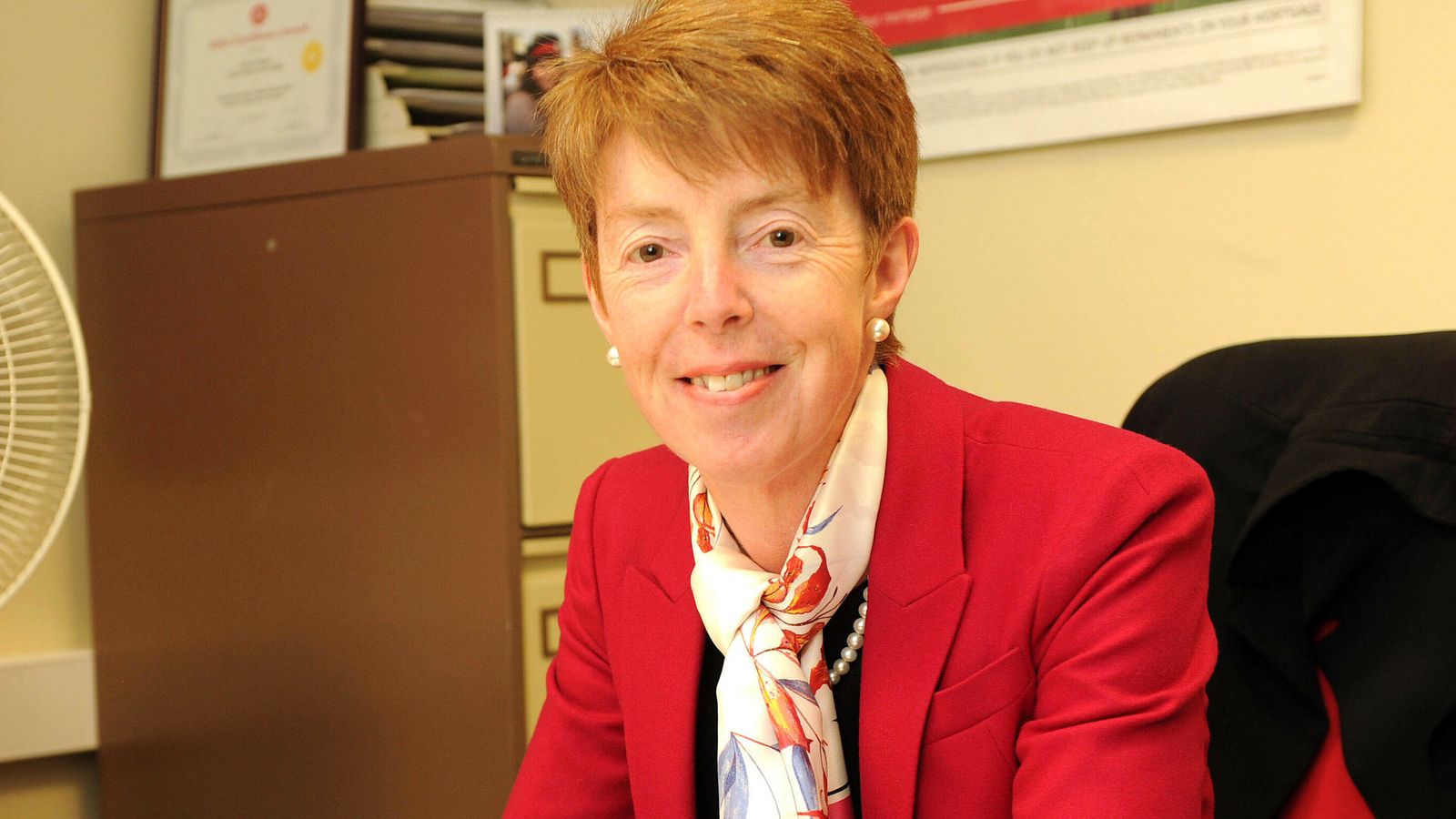 Former Post Office owner Paula Wennell has relinquished retailers Morrison and Dunlam as well as her role as Church of England minister after a major miscarriage of justice.
This comes after 39 sub-postmasters were wrongly convicted on Friday for theft, fraud and false accounting by the court of appeals.
Ms Wensel was the chief executive of the Post Office from 2012 to 2019, when the report of a faulty IT system called Horizon was not properly investigated.
This led to a major miscarriage of justice in which hundreds of postmasters, many of whom have already won a civil case against the post office, were prosecuted.
On Monday, supermarket chain Morrison and homeware retailer Dunlam confirmed First reported by Sky News, That Ms. Wenhales was to depart as director of its boards with immediate effect.
Andrew Higginson, president of Morrison, said: "Paula has been a pragmatic, effective and hardworking non-executive director, and on behalf of the board, I would like to thank her for her significant contributions over the past five years."
Dunlum chairman Andy Harrison said: "We respect Paula's decision to step down from the board and I would like to thank her for the positive contribution she has made to the business since her appointment in September 2019."
Ms Wenhels said in a statement on Friday that she is "truly sorry" for the suffering caused by the sub-postmasters and is committed to cooperating in an ongoing government investigation.
She also announced on Sunday, that she would step down from her duties as an associate church of the minister of England in Brockham, Oakley and Stagsen, Bedfordshire.
The diocese said it had informed the bishop of St. Albans, the Rt Rev. Alan Smith, who is the son of a former postmaster.
Judges of the appeals court found that the state-owned post office knew there were issues about Horizon's credibility, yet insisted it was "strong and credible" and was "effectively on any sub-postmaster." Was steamrolled by a man who sought to challenge its accuracy ".
The judges said on Friday, "The investigation and disclosure of the failure of the Post Office Limited was so severe that any 'horizon case' could be prosecuted and affected the conscience of the court."